Careca Biography
Full Name:
Antônio de Oliveira Filho
Date of Birth:
Wednesday, 5 October 1960
Place of Birth:
Araraquara, Brazil
Position:
Forward
Antônio de Oliveira Filho, better known as Careca, was possibly the finest Brazilian striker of the 1980s. Although denied international success by playing in an era when the Brazilian national team as a whole was underachieving, Careca still won major honours in both Brazil and Italy and established a reputation as one of the game's most skilful forward players. Careca's playing career began in the late 1970s as a teenager with Guarani, and in 1978 his goals helped the club to a surprise victory in the Brazilian Championship. By 1982, his performances had been rewarded with a move to a bigger club as he joined São Paulo, and it was only injury that denied him a place in the Brazilian World Cup suqad of 1982. After helping São Paulo to state championship success in 1985 as the competition's leading scorer, Careca enjoyed perhaps the finest year of his career in 1986. São Paulo won the Brazilian Championship with Careca again the top scorer, and in the World Cup finals in Mexico he scored five goals in five games to finish second in the goalscoring list, as Brazil lost on penalties to France in the quarter-finals. Despite a disappointing Copa America in 1987, Careca won another state championship with São Paulo before moving to SSC Napoli in Italy in the autumn of that year. Joining the reigning Italian champions, and playing alongside the greatest player of his era in Diego Maradona, it was no surprise that Careca enjoyed further success at Napoli. The club won the U.E.F.A. Cup in 1989 and added the Serie A title a year later, before Careca appeared in his second World Cup in Italy. Again the national team underachieved, missing a host of chances before losing to Maradona and Argentina in the second round. After three more seasons with Napoli, Careca left in 1993 to join Japanese side Kashiwa Reysol, who he helped into the J-League, but he returned to Brazil in 1997 to join Santos. With his career coming to an end, he spent time in the lower divisions with Campinas and São José before finally retiring in 1999. Since his retirement Careca has worked as an agent in Brazil.
Careca
Careca
Careca
Careca
Careca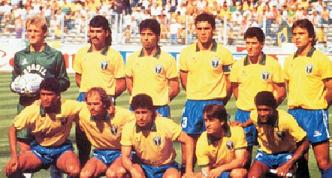 Careca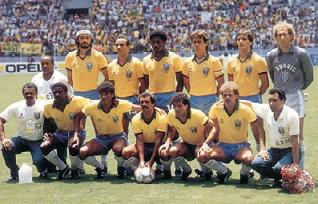 Careca
Careca
Careca
Careca